ppena cinque mesi fa (dicembre 2019) abbiamo pubblicato il volume Eight Setts of Lessons che l'organista e compositore inglese John Jones diede alle stampe nel 1754, a Londra. Come già anticipato in quella occasione, altri due volumi di pezzi sono stati interpretati e registrati da Fernando De Luca, ossia quelli che Jones pubblicò col titolo di Lessons for the Harpsichord tra il 1761, primo volume oggetto della pagina odierna, ed il 1765, secondo volume che pubblicheremo sul nostro sito prossimamente.
Dal punto di vista editoriale c'è una differenza rispetto alla precedente raccolta del 1754: il termine Lesson viene stavolta utilizzato unicamente nel titolo del frontespizio, mentre viene omesso in partitura. Tuttavia i brani che si susseguono in entrambi i volumi sono organizzati a gruppi di tonalità, col chiaro intento di definire una sequenza di ben 20 suite di pezzi (11 nel primo volume, le restanti 9 nel secondo), che abbiamo ovviamente indicato col termine "lesson" fra parentesi quadre.
Stilisticamente, la raccolta del 1761-65 appare più omogenea rispetto alla precedente, sebbene non sembri rifarsi alla scrittura tipica della suite per tastiera, quella di Maurice Greene tanto per intenderci, quanto ad una scrittura orchestrale riportata sulla tastiera. Persino nei numerosi brani in cui Jones rievoca il linguaggio caratteristico del grandeur haendeliano, il riferimento non è alle suite cembalistiche del sassone bensì ai suoi concerti grossi ed a quelli per organo con orchestra.
Anche questo volume, come quello del 1754, è stato registrato a Cagliari, tra il 25 ed il 30 giugno 2018, su cembalo fiammingo, copia di un modello Ruckers rivisto successivamente da Taskin attorno al 1780; si tratta di uno strumento a doppio manuale.
Stay at home! Stay safe!
saladelcembalo.org
13 maggio 2020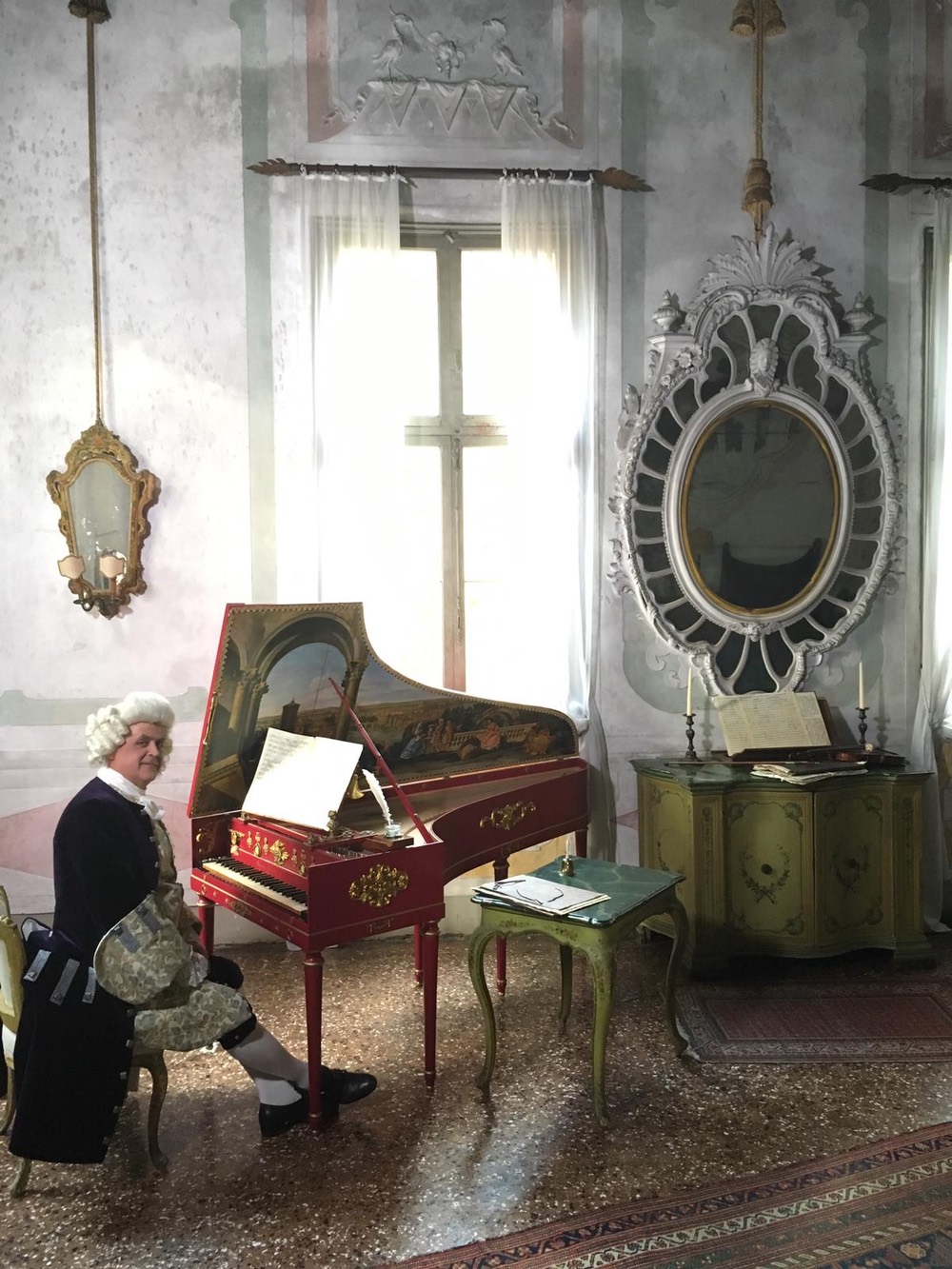 Fernando De Luca (Ca' Marcello, novembre 2019)