ggetto di questa pagina è un altro dei compositori ed organisti inglesi del Settecento, tra i meno noti in assoluto, che il maestro De Luca aveva tralasciato fino a questo momento. Del musicista John Keeble si sa ben poco: la formazione musicale di base gli fu impartita negli anni venti o trenta del secolo, da Johann Christoph Pepush, tedesco di nascita ma trapiantato in Inghilterra al pari di Handel. Sono tuttavia gli anni successivi, trascorsi come assistente organista a Thomas Roseingrave, che devono essere stati fondamentali per l'acquisizione della sua fama di esecutore, didatta e teorico del contrappunto. Il vecchio Roseingrave lascerà definitivamente il suo posto di organista per farvi subentrare Keeble nei primi anni cinquanta, presso la chiesa di St George, ad Hanover Square (è la stessa chiesa frequentata abitualmente dall'anziano Handel, la cui abitazione in 25 Brook Street era, ed è tutt'oggi, situata a pochi passi).
Noi qui presentiamo l'integrale dei primi 3 volumi di Voluntaries che Keeble compose nell'arco di molti anni, pubblicandoli soltanto nel 1777-1778. Escludiamo il solo quarto volume, pubblicato nel 1780 circa. Ciascun libro, intitolato "Select Pieces for the Organ", è in realtà perfettamente godibile al cembalo - come lo stesso compositore si ricorderà, tardivamente, di precisare sul frontespizio del secondo e terzo volume: "These Pieces altho' Composed for the Organ, are equally improving and entertaining on the Harpsichord" - e consta di 6 brani multi-movimento, come da tradizione inglese del Voluntary. Ogni brano è generalmente aperto da un preludio a tempo lento, seguito spesso da una fuga, fugato o altro movimento a carattere vivace; altre volte la fuga conclude la serie di movimenti che può variare da due a quattro in totale.
Le registrazioni dei tre volumi sono state effettuate su due diversi strumenti nel corso dell'aprile 2018: i volumi 1-2 (cioè i Voluntaries No. 1 - 12) a Roma sul francese Blanchet (1754) a doppio manuale (il leggendario "Cembalo della Magliana" di Fernando De Luca). Il terzo volume a Cagliari (No. 13 - 18) sul Rucker-Taskin (1780) anche questo a doppia tastiera. La diversa meccanica e resa acustica dei due strumenti dovrebbe essere ben evidente all'ascoltatore, nel passare l'ascolto dalla seconda alla terza raccolta di brani.
saladelcembalo.org
7 luglio 2019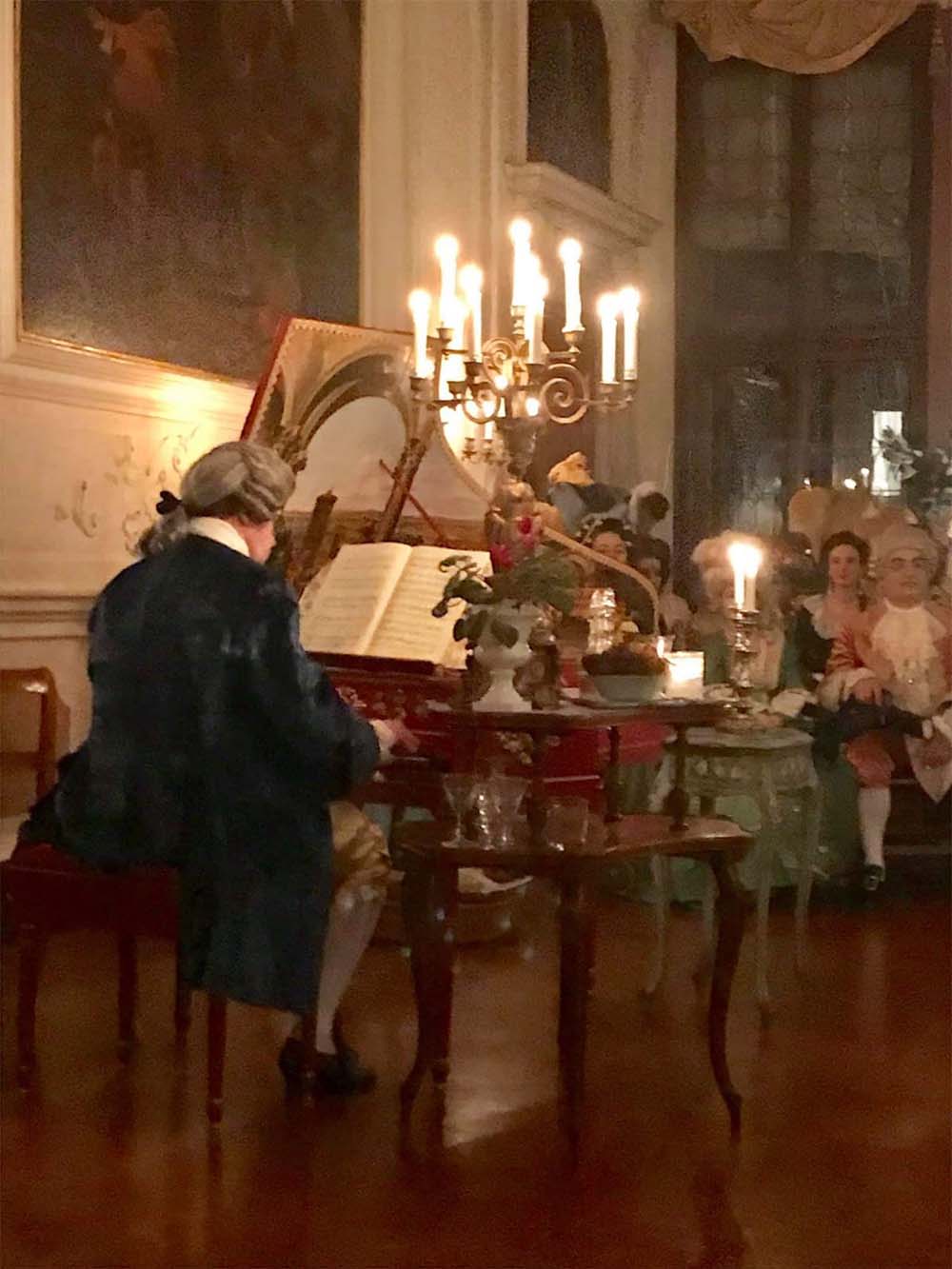 Fernando De Luca (Venezia, Carnevale 2019)

Issue 2019-08