2008 Estate/Summer
(part 2)
Leggi la presentazione (ita) / Read the introduction (eng)
George Frideric Handel
(1685-1759)
Ouverture Admetus
HWV 22 (London 1727)
Ouverture Alceste
HWV 45 (London 1749/1750)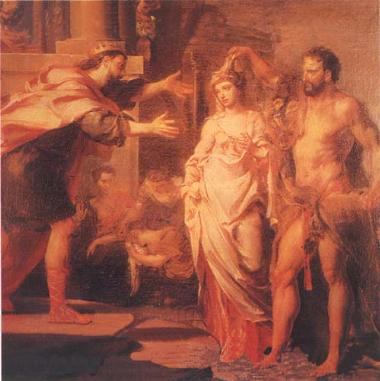 "Per me è come creare delle musiche
che i colleghi e maestri dei secoli XVII e XVIII
si sono semplicemente 'dimenticati'
di comporre."
(Matthias Maute, membro Vox)
La rinascita del Barocco
musicale nel XXI secolo
parte terza
Alcune composizioni offerte dagli esponenti
della Associazione Vox Saeculorum
"I look at it as writing a piece of music that has not yet been
composed by our colleagues of the 17th or 18th century.
Therefore I mostly compose music that has simply been
'forgotten' by the masters of the past."
(Matthias Maute, Vox member)
The Baroque Revival
in contemporary art music
Baroque pieces from some members of
the Vox Saeculorum Society
Miguel Robaina
(1969, Tyresö, Sweden)
(Vox Saeculorum member)
Pièces de clavecin, 1re Livre in g-minor
with unmeasured prelude (1997)
Dedicated to harpsichordist Inger Grudin-Brandt

Prelude


Allemande


Courante


Sarabande


Gavotte


Tambourine I/II


Menuet


Gigue
Fernando De Luca
(1961, Rome, Italy)
dedicated to Ilaria - Sonata IX in fa# minore (1997)
"Le avventure e gl'amori di un giovane Veneziano
ovvero il libertino cavaliere de Seingalt"

Alla Siciliana "la Zanetta"


l'inquietudine e il Tormento / Allegro


gli amori per una giovane Veneziana / Andante amoroso


la fuga dai Piombi / Sinfonia presto


l'addio a Venezia / Aria


Passapied "ne donne ne amori"


il Cavaliere de Seingalt / Sarabande


l'aria di Giacomo / Menuett


il volo dell'Araba Fenice / Giga
George Frideric Handel
(1685-1759)
---
Fernando De Luca
cembalo/harpsichord
Recorded in Rome
2008 May 9 (Admetus), 2008 July 5 (Alceste)
2008 May 28 (Robaina), 2008 May 29 (Bersanetti), 2008 April 29 (De Luca)
2008 April 30 (Chaconne)